Gifting is one of the five languages of love (alongside touch, time, affirmation, and action). Whether you give a tiny statement of thoughtfulness or a major monument of adoration, you can always find a lovely something from local boutiques and makers, like the below holiday gift ideas for men. Perhaps shopping local is a sixth love language — one that speaks to lively main streets and healthy small businesses!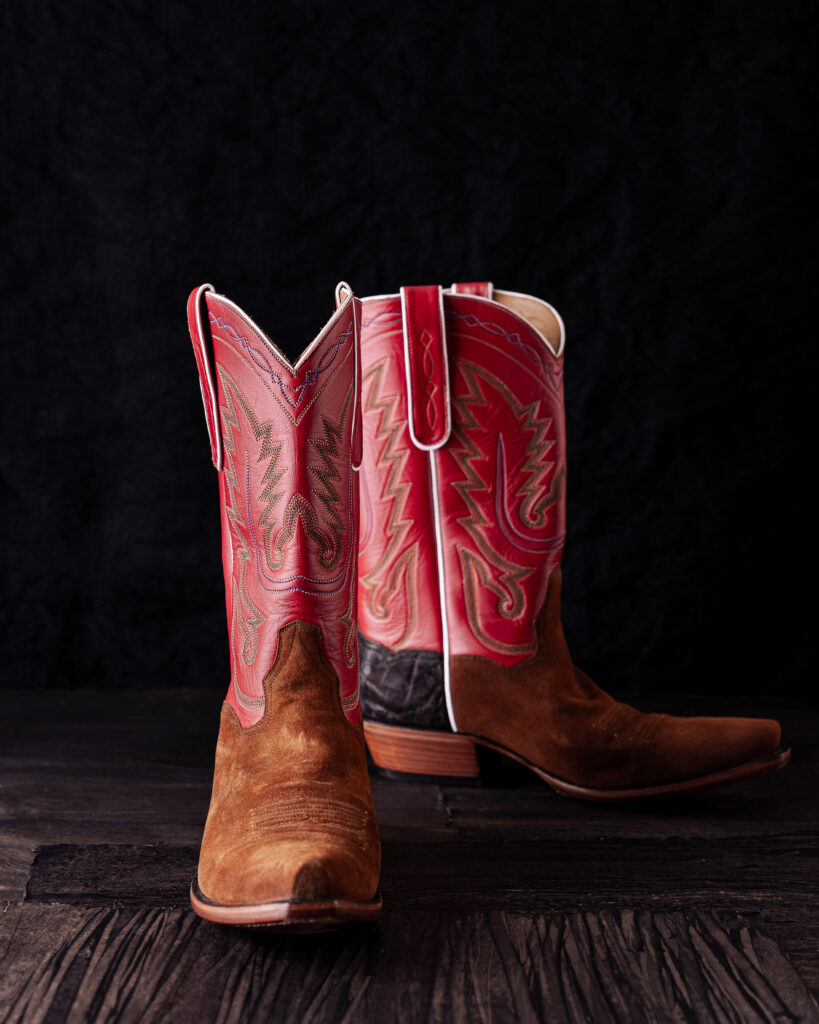 The New York Times says this bootmaker is one of the best. The level of detail and finish on every pair suggests they're right. From sustainably sourced exotic skins to plain old cow leather, across a range of amazing colors, and often sporting embroidered details of exquisite skill, these are boots to treasure and pass down to your descendants. It's worth a visit just to marvel at them, whether you think you're in the market for a new pair or not.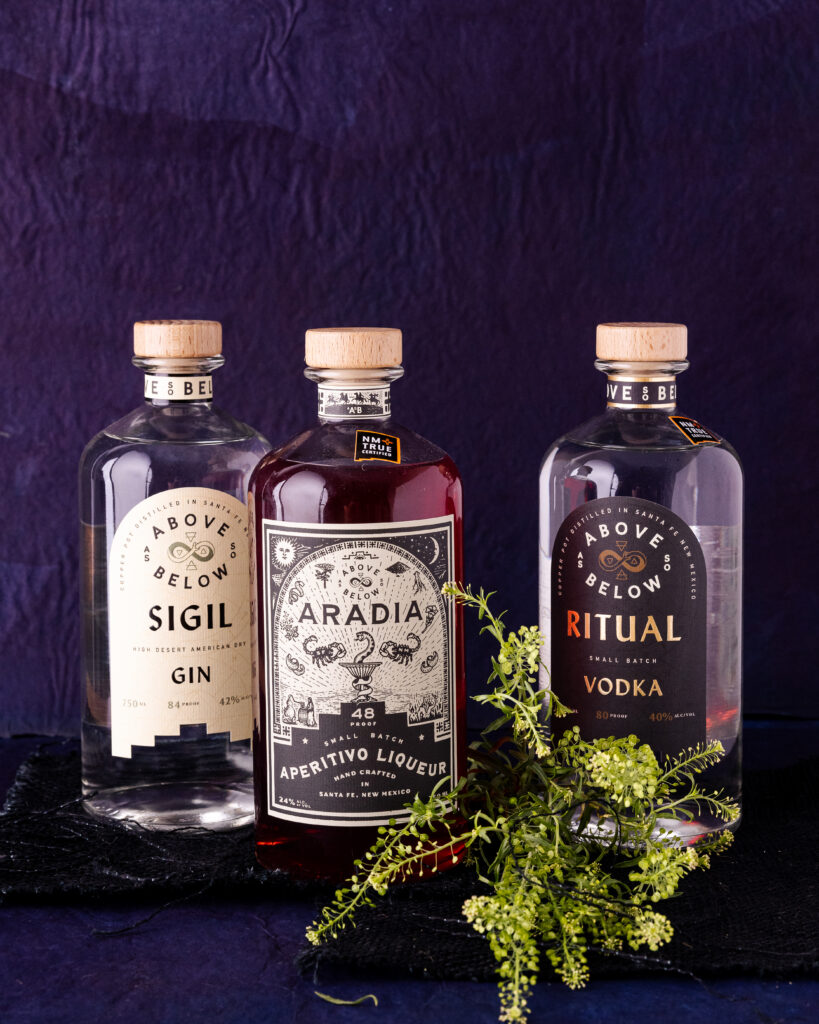 For the mixologist on your list, a gift of As Above So Below spirits. A bottle of their Ritual Vodka, Sigil Gin, and Aradia Aperitivo–a small-batch amaro with warm spicy flavors of the Osha root, a cherished native plant–will be welcome indeed.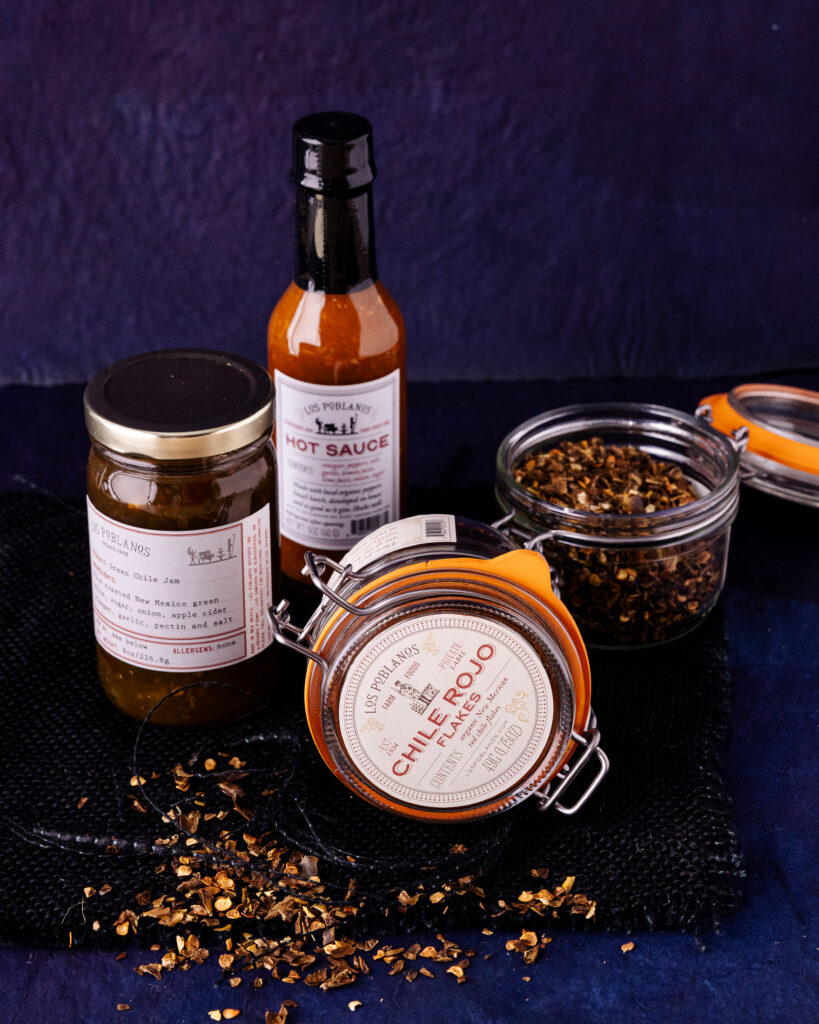 For the keen cook, a gift basket filled with Los Poblanos' Chile Rojo–a heady blend of oregano, red chile, pasilla, negro, ancho, mulato and spices–with a bottle of in-house crafted, small-batch hot sauce made from peppers grown in New Mexico, and to top it off, their signature Green Chile Jam for a bit of sweet heat.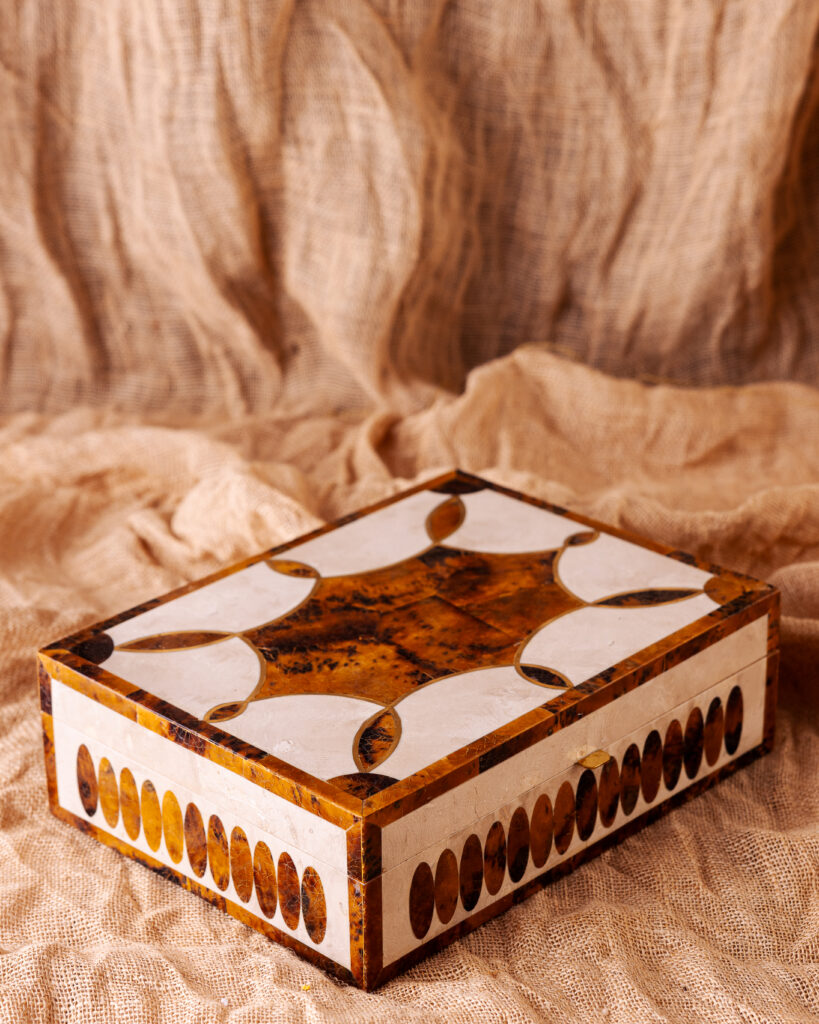 Store the trivial or treasured in this handsome, inlaid box made from white fossil stone and tiger pen shell, a large, saltwater clam found near the Philippines. The interior is lined and the box features smart, polished brass accents.
Layers never looked so luxe! Start with a buttery, soft suede shirt jacket in deep green, and add a burnt-umber suede vest with fleece and leather lining. Top it off with an earth-toned scarf with a classic Persian pattern and you're set for the season.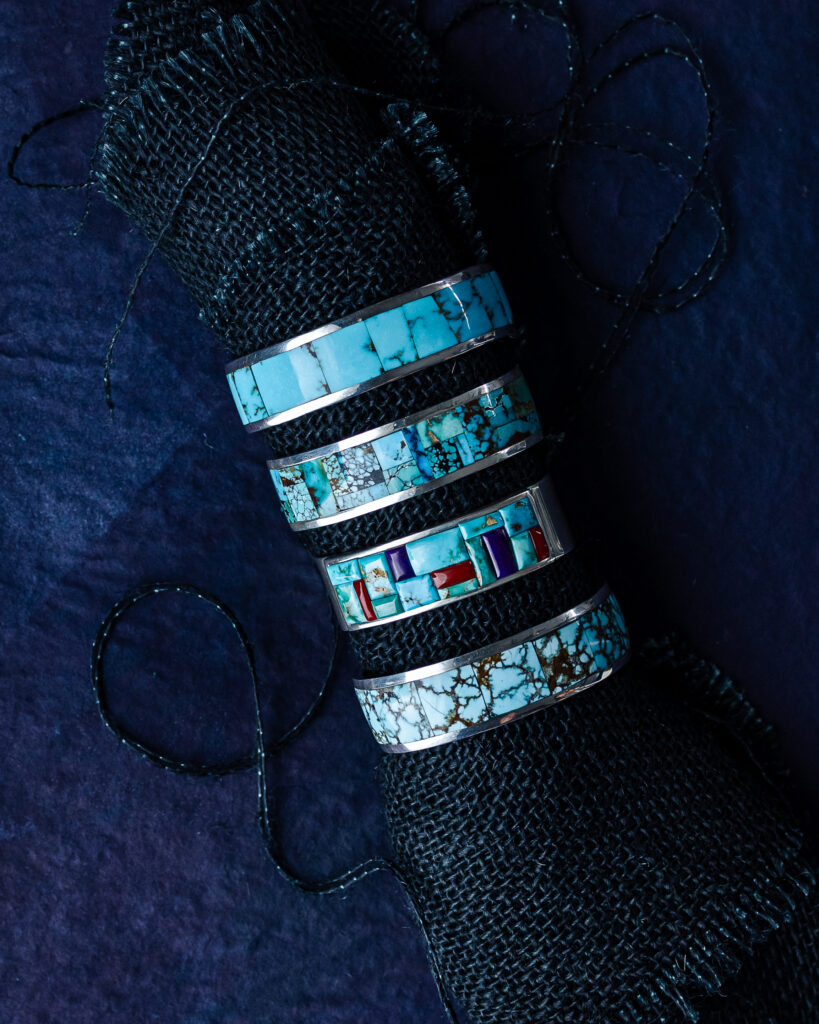 Wrap your wrist–or someone who has been very good this year–in a chunky silver bracelet, inlaid with turquoise and other stones from John Rippel. Each one is handmade and as unique as the lucky recipient.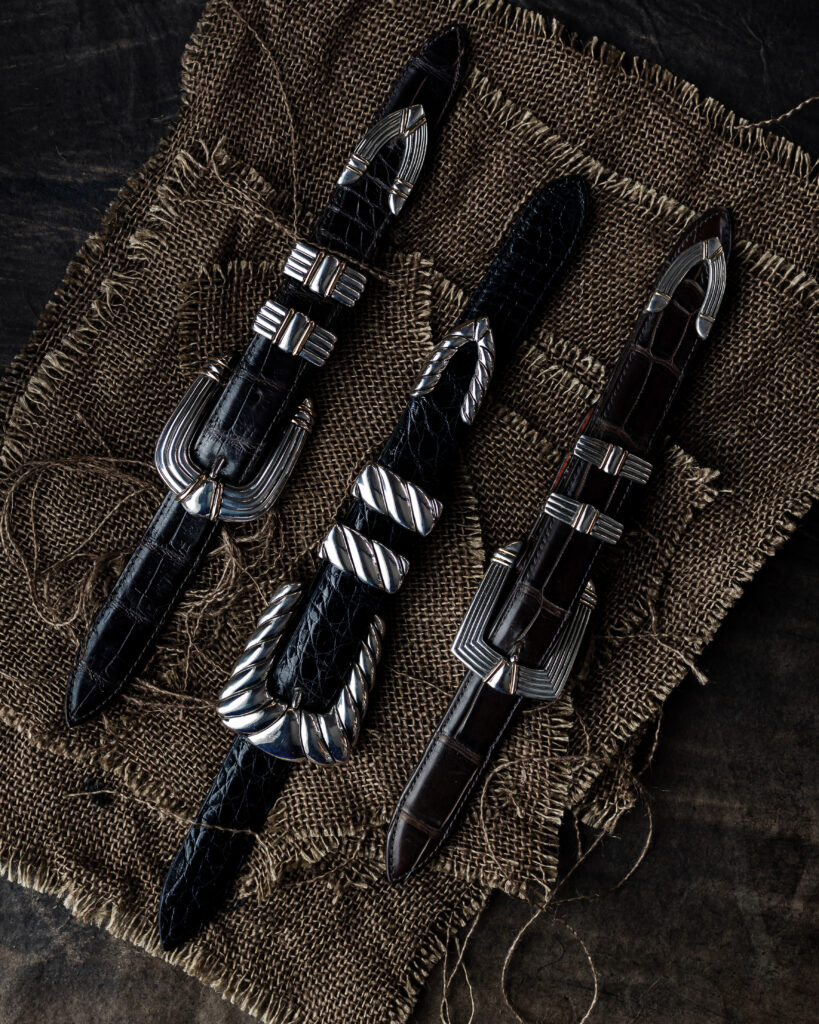 Artist Douglas Magnus is inspired by everything from Spanish coins to New York City manhole covers. His belt buckles are statement pieces featuring one-of-a-kind designs and expert craftsmanship.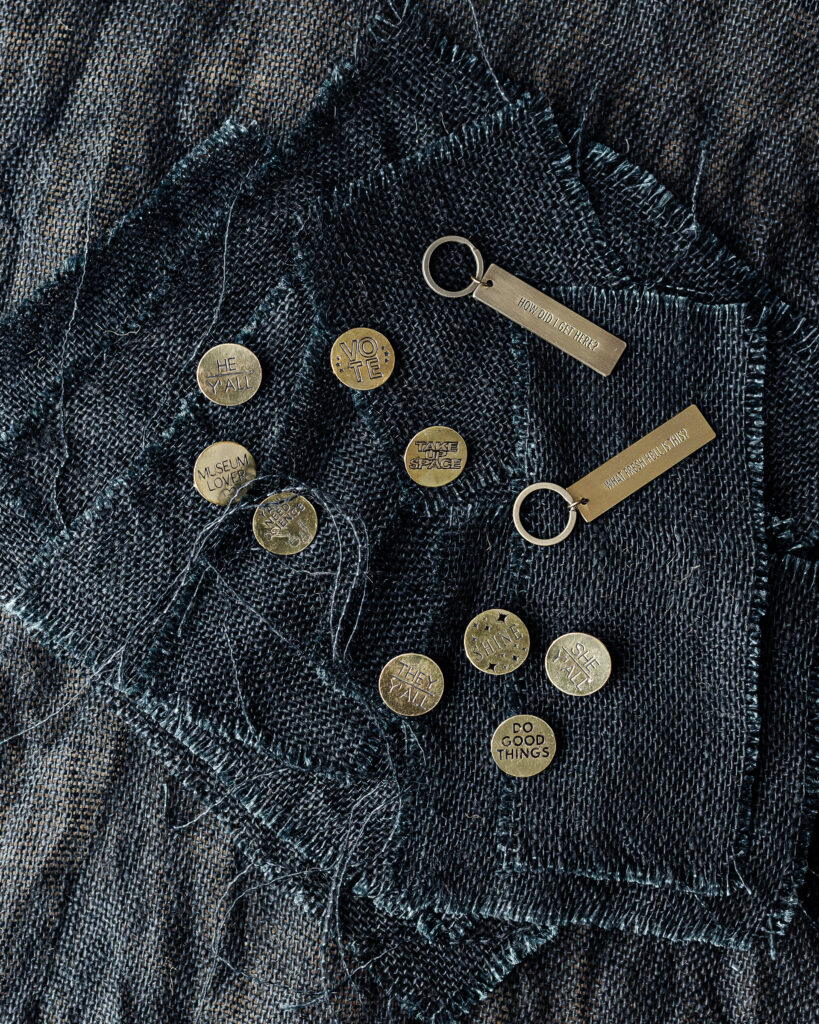 Key chains and pins make it clear where you stand whether it's a simple message like "Vote" and "Shine" or the more searching and existential, "How did I get here?".
Holiday Gift Ideas for Men Selected by Julia Platt Leonard, Keith Recker, Justin Matase, and Wendy Ilene Friedman / Styling by Keith Recker / Principal Photography by Tira Howard

Subscribe to TABLE Magazine's print edition.