Gifting is one of the five languages of love (alongside touch, time, affirmation, and action). Whether you want to give a tiny statement of thoughtfulness or a major monument of adoration, you can always find a lovely something from local boutiques and makers, like the below gifts for women. Perhaps shopping local is a sixth love language — one that speaks to lively main streets and healthy small businesses! This holiday season, try one of our selections for the women in your life.
Shop Local with These Gifts for Women
The New York Times says this bootmaker is one of the best. The level of detail and finish on every pair suggests they're right. From sustainably sourced exotic skins to plain old cow leather, across a range of amazing colors, and often sporting embroidered details of exquisite skill, these are boots to treasure and pass down to your descendants. It's worth a visit just to marvel at them, whether you think you're in the market for a new pair or not.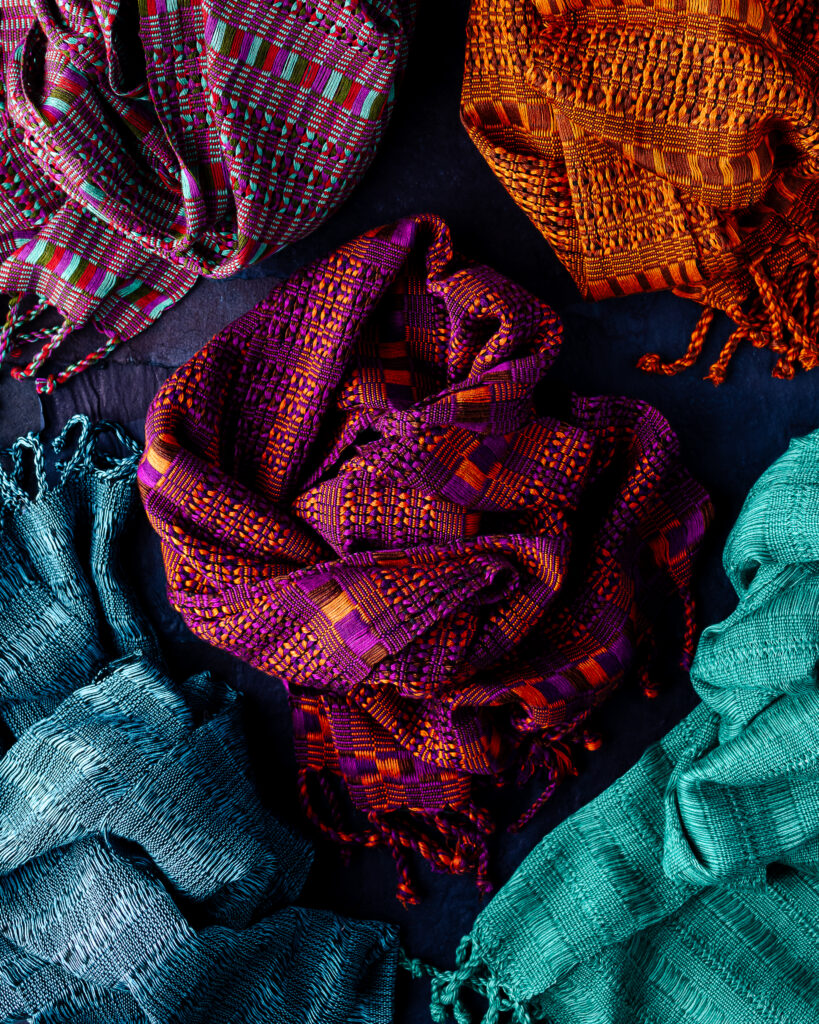 Scarves from Guatemala in jewel-box colors of orange, purple, turquoise, and sky blue are just the thing to brighten up your winter wardrobe. All handmade. Great as gifts and a must for your own festive wear.
Channel your inner cowgirl with a generously sized scarf made of cashmere and modal (an eco-friendly fabric made from beech tree pulp). In a stunning cornflower blue with a raw hem, this is just the ticket for cool nights and days.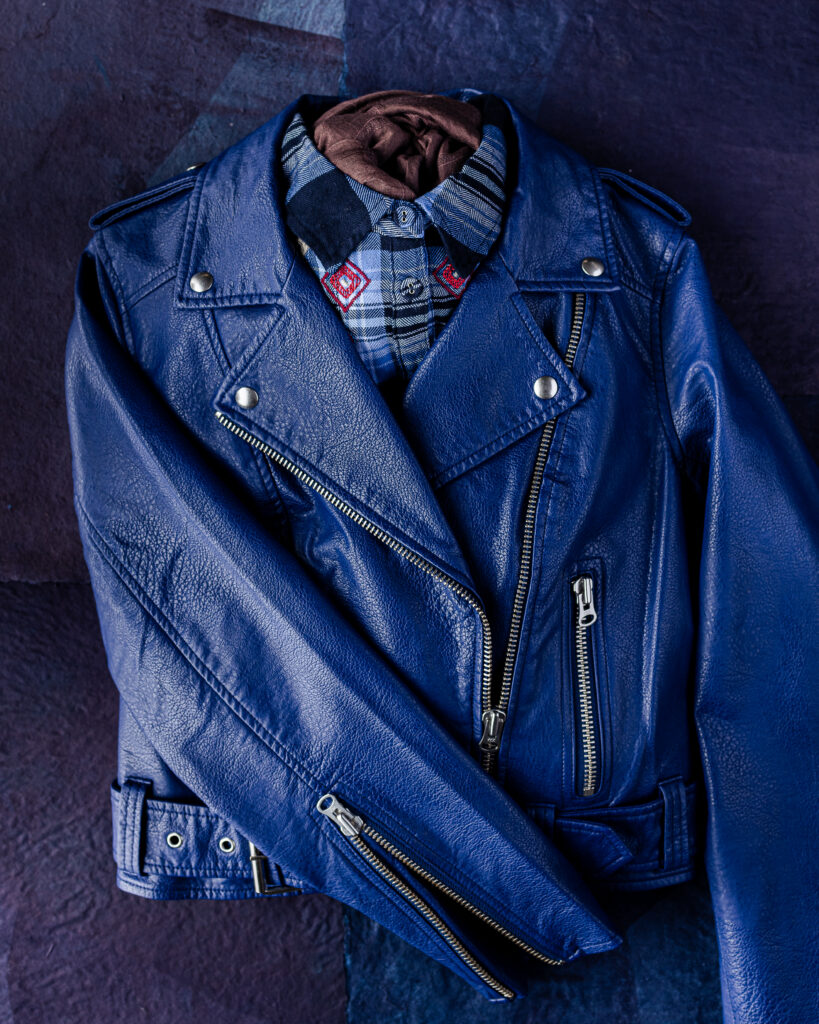 Celebrate your inner biker with this electric blue leather jacket. It's got a tailored fit, a snazzy belt that hits right at the waist and some seasonal shine thanks to silver hardware and zips. Complete the look with a Johnny Was embroidered flannel shirt. Now all you need is a Harley.
Atelier Delphine's Mana jacket in light beige is always smart but never stuffy. It has a relaxed fit, detachable belt, and is fully lined and fur-free. Just the gift to keep winter winds at bay.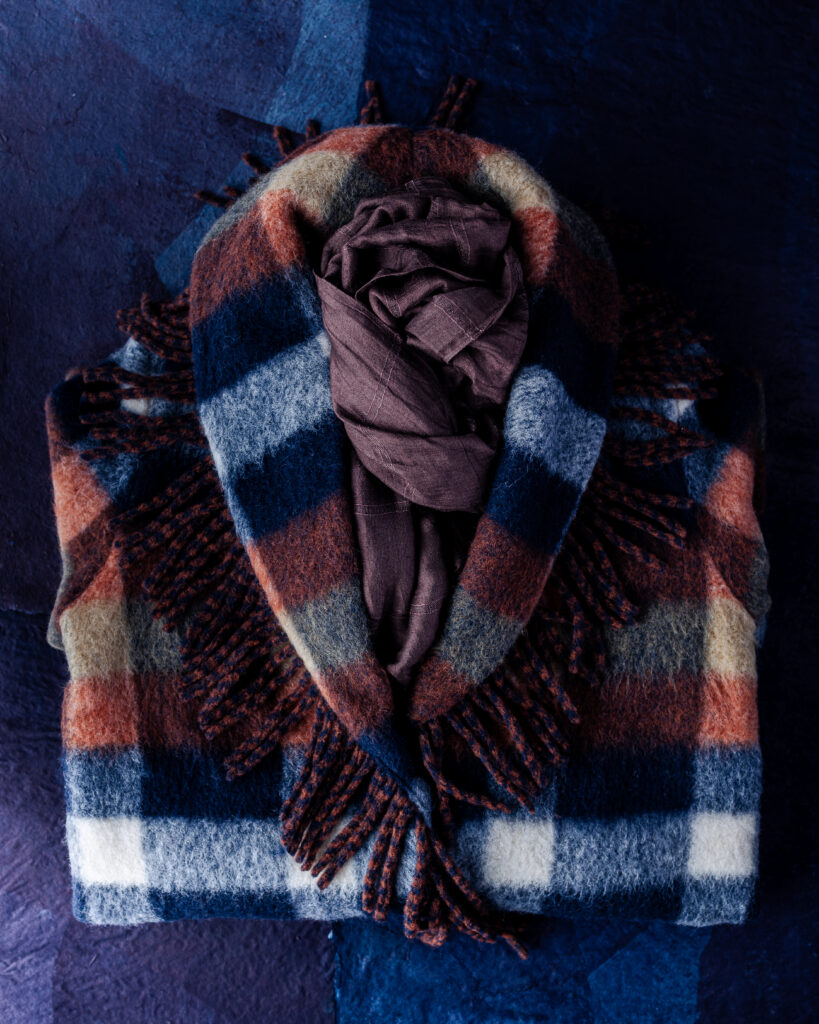 Bundle up stylishly this winter with this classic plaid, soft wool-blend coat in sapphire blue, rust, white, and beige that hits just above the knee. The fringe-lined shawl collar and front patch pockets make this cozy coat a must-have wardrobe addition.
We all have a friend who wanted to join a pony club, and now she can, with the Vendula Pony Club Grab Bag. Complete with ribbons and horse-shaped studs, it's every would-be equestrian's dream gift. It's made of vegan leather too.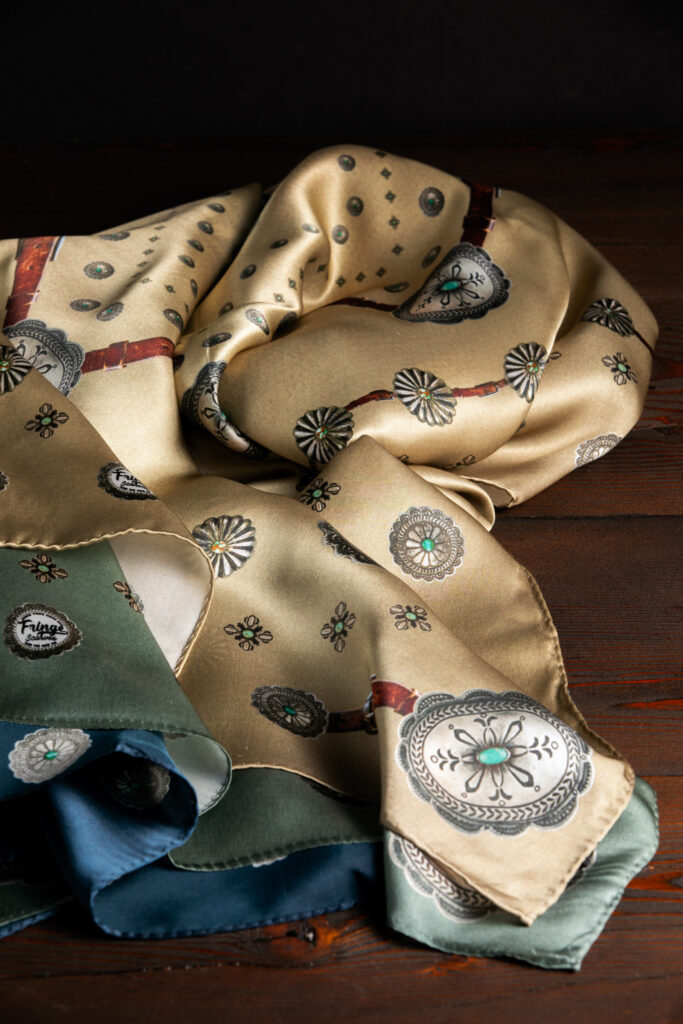 Concho comes from the Spanish word "concha" meaning conch or seashell. Silver concho disks decorate everything from saddles to bolo ties and leather belts. Now silk scarves get the concho treatment with three beauties from Santa Maria Provisions.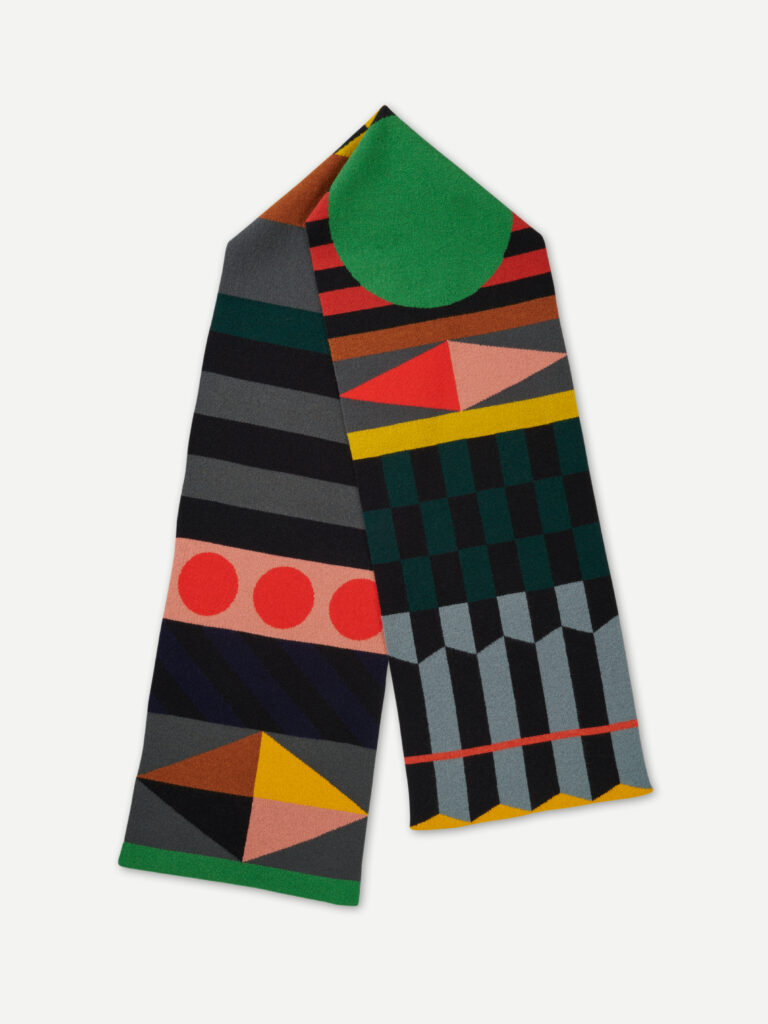 Add some drama to your wardrobe with Jo Gordon's bold geometrical scarf. Drape it over the shoulders or wrap around your neck to keep you warm and toasty on a winter's day. Soft and smooth jacquard knit with one side patterned and the other in tweedy stripes. Knitted in Leicestershire, England.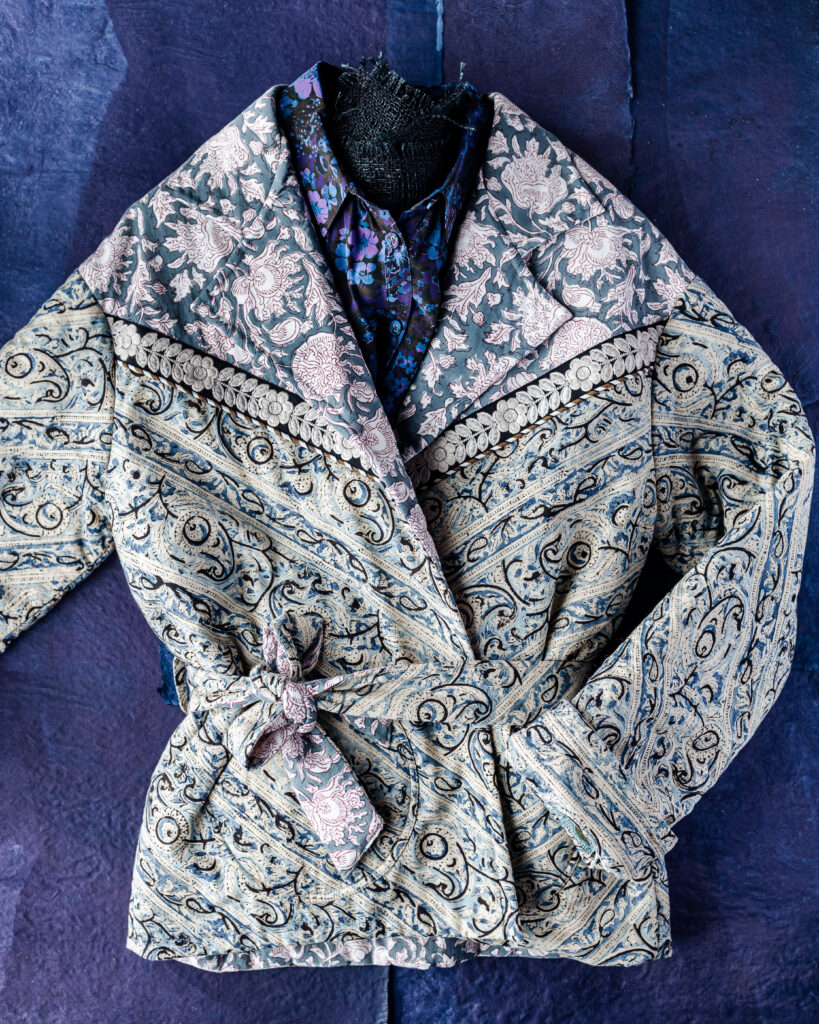 The Sloane Frost belted jacket in teal and frost from Alix of Bohemia is smart but not stuffy. The perfect, whether it's a lazy day or a lavish lunch. A delicious Rachel Comey floral blouse is shown underneath.
Wrap yourself in a soft and cozy, kimono-style jacket dotted with flowers and leaves. Perfect paired with a good book and a cup of tea.
Gifts for Women Selected by Julia Platt Leonard, Keith Recker, Justin Matase, and Wendy Ilene Friedman / Styling by Keith Recker / Principal Photography by Tira Howard

Subscribe to TABLE Magazine's print edition.